What Colour Should You Paint Your Bedroom?
Are you looking for ways to breath life into your bedroom? While some may want to redecorate entirely, sometimes a quick lick of paint is all it takes to brighten up your bedroom design. While it can be quick and simple, it's still important that you find the right colour for your style. 
Here are just a few different options should you be wondering what colour to paint your bedroom in 2020.
Bring The Outdoors In
While many may be jumping on the statement wall bandwagon, it doesn't mean that you have to too. One solid, block colour throughout can work incredibly well, especially when you team it with crisp green hues.
Greens aren't always a popular choice however, at Matter Designs, we disagree. While not ALL greens necessarily work, pastel shades can work incredibly well by offering a soft, nurturing feeling. Light, dewy greens are also great for bringing a fresh feeling into your room ready for spring.
Brighten Your Horizons
Bright colours such as bright oranges and pinks are a great way to energise the room. While a bright fuchsia around the entire room may not be the best idea, one single wall could give a fantastic burst of energy. Think about bold shapes with a mixture of colours too for a real trendy edge.
Simple Minimalism
Minimalism is a big trend that's been around for a long time and looks set to be around for many years to come. Think of off whites and creams of a more gentle effect as whites can often be a little too harsh. Remember to decorate sparingly to help the minimal look run throughout.
Autumnal Hues
As we mentioned above, greens and oranges are great colours for a bedroom. They're incredibly versatile too as autumnal shades such as olive greens, rich oranges and dusky pinks offer a real autumn tranquility to a space. Combine these paint colours with rich velvets and other luxury textiles for a truly warm feeling.
Contact Matter Designs Today For First Class Bedroom Design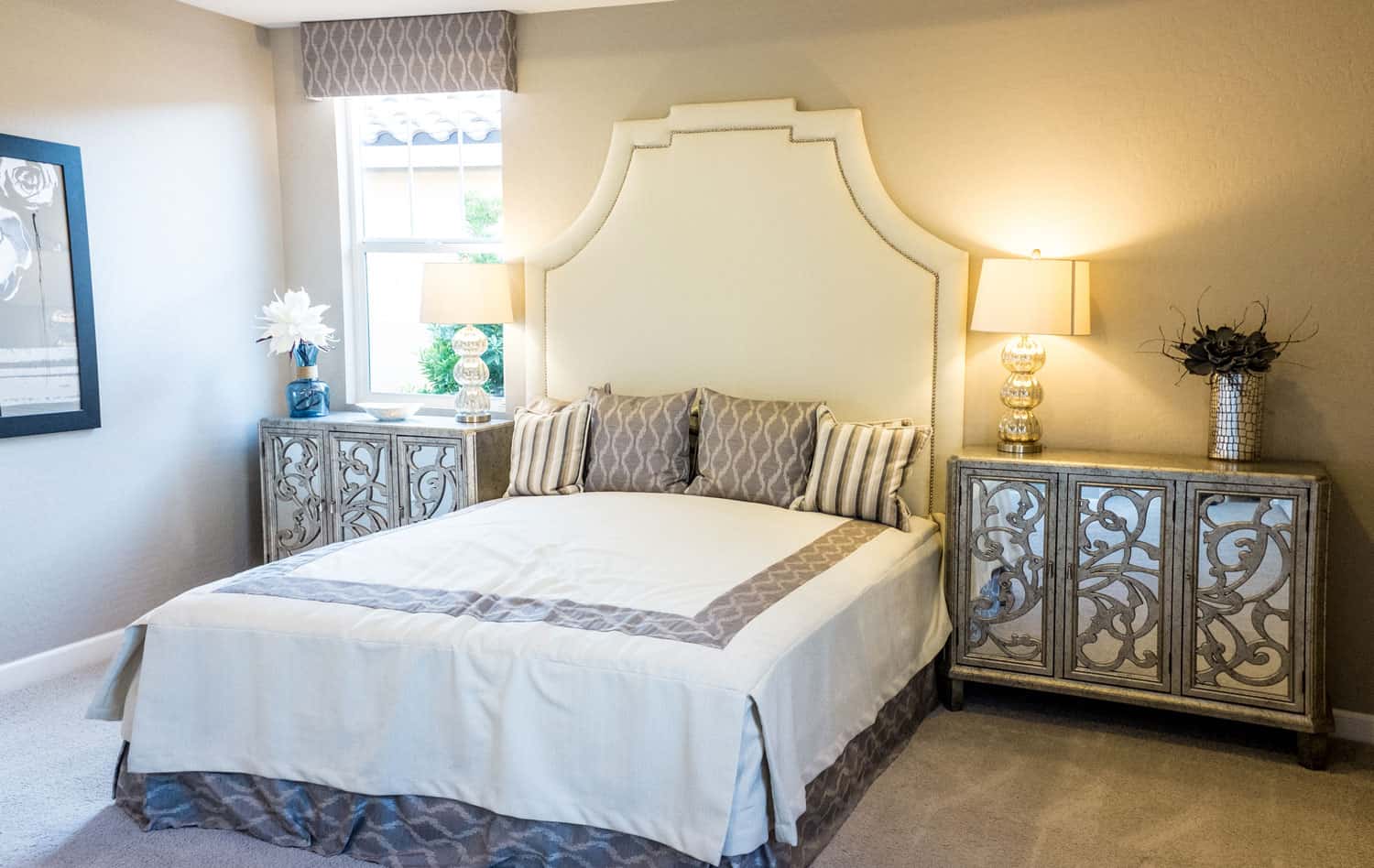 The bedroom is a truly personal space that requires a lot of thought to get it right. Having a bedroom design that not only looks great, but feels great can do amazing things when it comes to your health and wellbeing too, only highlighting the importance of finding the right bedroom colours. 
If you'd like help deciding on the best bedroom colours for you this coming season, do not hesitate to contact us at Matter Designs. Our team will be only too happy to meet you and spend time getting to know your vision so they can bring it to life. For more information, contact us today on 01268 833836.
Absolutely love our new Kitchen! Matter helped us create our dream kitchen and showed us designs we didn't know were possible. I recommend their services to everyone!

Chantal Davey
Amazing service and fast turn around. We had our designs over to us within weeks and the whole build was done in a couple of months. They worked well with our selected tradesman and their maintance plan is outstanding. 100% recommend.

Caleb Vickers
Our kitchen was small and awkward, but Matter design gave us a fabulous layout and really made the kitchen space feel very open! Can't recommend them enough!

Soraya Wiggins
The bedroom and bathroom design supplied by Matter was out of this world! Feels so open and modern, but also very cosy. Really makes use of all the space. Thank you Matter very much.

Katie Dickinson