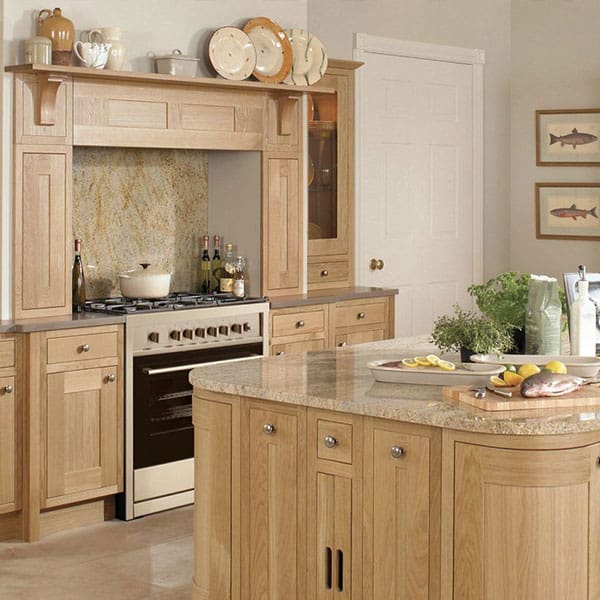 Five Modern Kitchen Design Tips
Given the large number of older properties you will find in the county, especially in its villages, kitchens in Essex will often look best when they adhere to traditional or farmhouse-style designs. However, this does not always look so good in more modern homes and those which are in larger towns such as Harlow, Brentwood and Basildon where contemporary designs will often come to the fore.
If you want to update your kitchen design in Essex, then Matter Designs can help you to achieve your dream with a contemporary yet stylish plan. 
What are the main design tips to bear in mind?
1. Metallic Accents to Add Shine
There is nothing like a little stainless steel or chrome in a kitchen to make it look modern. Brass and copper have their place, too, but silvery finishes really look thoroughly on-trend these days.
Use them for splash-backs, furniture legs, light fittings and cabinet handles throughout. Brushed stainless steel works particularly well but consider aluminium, too, especially if your kitchen's window frames are made from this material
2. Industrial Chic For Cool Finishing Touches
There is something about exposed pipes and ducting that is very modern in contemporary kitchen design. As well as making your kitchen look like it has sprung from the pages of a fashionable interior design magazine, industrial chic will often make a home feel more architecturally pleasing.
Not everyone likes the most brutal minimalist look but a few touches with ducting, electrical outlets and bench seating will work wonders for a truly up-to-date look.
3. All White is Alright
A plain look is a modern look and no colour is plainer than white. Kitchen cabinets that coordinate with white worktops and appliances won't make your kitchen feel like it is a laboratory, however.
So long as you have a great accent colour with door handles and your choice of flooring, the all-white look will be chic and homely. Just a few textures and some soft lighting will ensure that your kitchen doesn't end up feeling too clinical.
4. Matt Cabinets Make Sense
For a long time, high gloss finishes for walls and flooring as well as kitchen cabinets have been trendy. However, many contemporary designers are now rediscovering matt and using it in their kitchens.
Matt is particularly effective if you have a roof lantern or large windows because you won't need the extra reflective surfaces that high gloss affords. Of course, all fashions come and go and matt finishes will be like any other. That said, if you want a state-of-the-art look for your Essex kitchen, then this is definitely the way to go.
5. A Colour Changing Entertainment Zone
If you want your kitchen to be the heart of your home, then it needs to feel like a modern entertainment zone. An integrated audio system is a good first step but why not add colour changing LED lighting, too?
Under-cabinet LED lights are nothing new but if you hook them up to a cutting edge colour altering software system, then you can enjoy your very own nightclub in your kitchen, great for when you are entertaining with family and friends.
Contact Matter Designs Today
For more information on our kitchen installation services in and around Essex, please don't hesitate to contact us at Matter Designs via [email protected]. Our team will be in touch with you as soon as possible to discuss your kitchen designs and how we can make your vision come to life with ease, efficiency and competitive pricing. We'll be happy to show you a plethora of previous work and give you the peace of mind that when you work with Matter Designs, you're working with the best.
Absolutely love our new Kitchen! Matter helped us create our dream kitchen and showed us designs we didn't know were possible. I recommend their services to everyone!

Chantal Davey
Amazing service and fast turn around. We had our designs over to us within weeks and the whole build was done in a couple of months. They worked well with our selected tradesman and their maintance plan is outstanding. 100% recommend.

Caleb Vickers
Our kitchen was small and awkward, but Matter design gave us a fabulous layout and really made the kitchen space feel very open! Can't recommend them enough!

Soraya Wiggins
The bedroom and bathroom design supplied by Matter was out of this world! Feels so open and modern, but also very cosy. Really makes use of all the space. Thank you Matter very much.

Katie Dickinson