The Benefits Of Fitted Furniture
Whether you're simply looking to redecorate or are moving into a new home entirely, there are numerous factors to consider when dealing with your bedrooms. Things such as furniture, how will you make the most of the space you have? How will you create enough storage? Thankfully, there's an answer that deals with both of those problems and it comes in the form of fitted furniture.
To show you why so many people are choosing fitted furniture for their bedrooms in Essex, we've listed below just a  few of the benefits associated with high-quality bespoke bedroom furniture. From wardrobes to bedside cabinets, here's why fitted furniture will always be recommended by the best.
Make The Most Of The Space You Have
This is perhaps the most obvious benefit when it comes to fitted furniture. Having bespoke fitted furniture designed means you can make the very most of the space you have. Unlike free-standing wardrobes bought from chain stores, the fitted furniture will be made to the exact measurements of your room. No more wasted space with awkward recesses, just beautifully crafted storage that utilises your entire room.
Customise Them To Your Exact Needs
Need a larger area for shoes and bags?
Need a clearly designated divide between yours and your partner's clothes?
With fitted furniture, you can have it created to your exact requirements. Simply customise your fitted wardrobes during the design process to your exact needs. From the perfect sized mirrors to special hooks for ties and scarves, whatever it is you need, we can make it happen.
Make Your Room Clutter Free
One great benefit with fitted furniture is that you can create enough storage for your every need. This in itself not only gives you a place for everything but also helps you keep clutter at bay too and we all know a tidy space is a relaxing space.
Make A Great Investment
Plain and simple, fitted wardrobes are a great investment. They not only make your home look great but they also help when it comes to selling your home too. They'll be a huge pull for potential buyers and in some cases, even help increase the value of your home.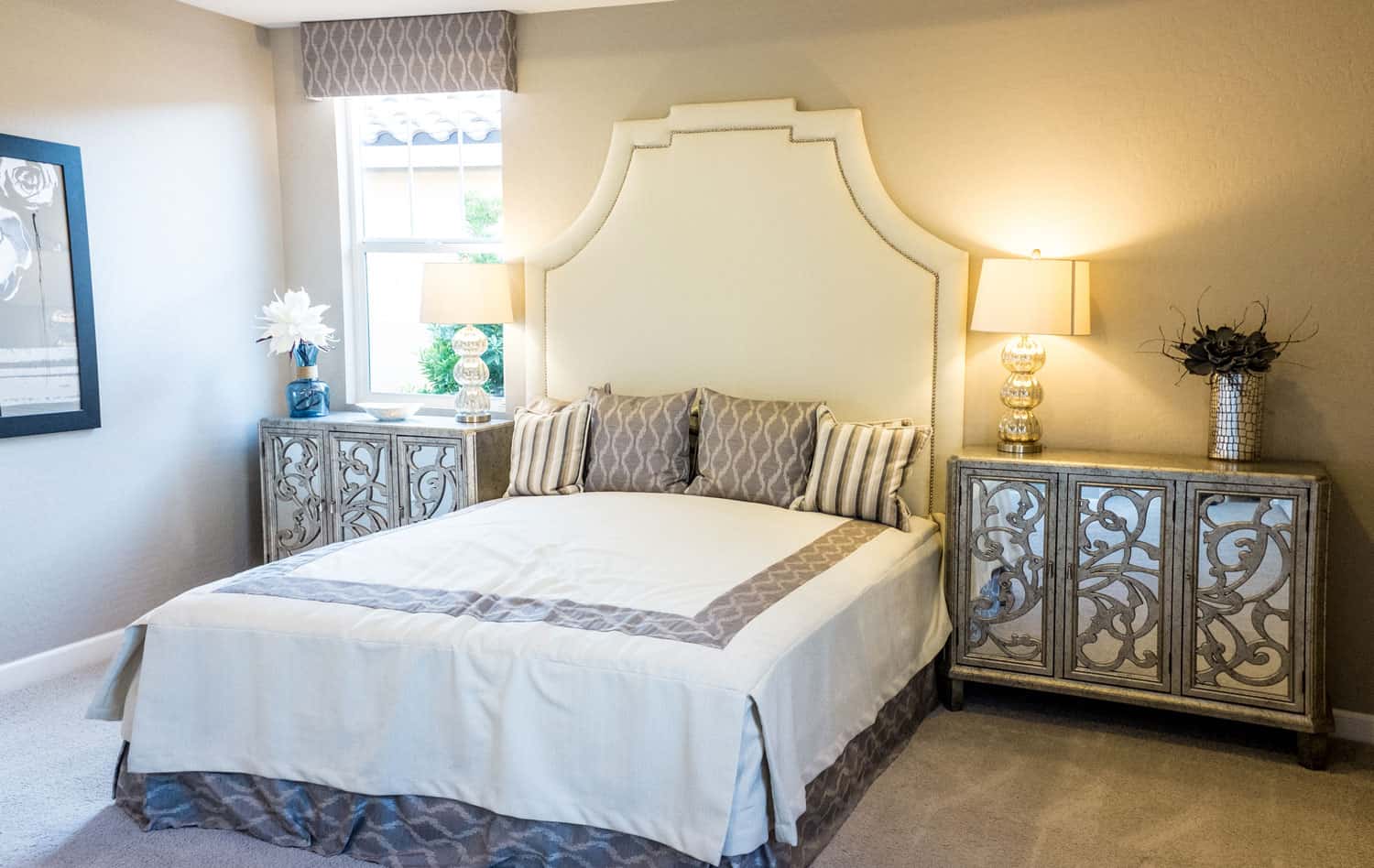 Keep Them Clean Easily
With made to measure furniture, you can say goodbye to an inch gap at the side of your wardrobes that collects dust. You can say goodbye to awkwardly high surfaces above them, yet again collecting dust that's almost impossible to clean. No more stretching, no more stress using yet another nozzle fitting on your vacuum trying to clean because the fitted furniture will be flush to your walls, preventing any dust from collecting at all.
Contact Matter Designs For More Information
If you'd like more information on our bespoke bedroom furniture services, simply contact our incredible team today. We have an amazing team of designers and some of the best fitters in the business. We'll ensure you enjoy every benefit listed above and then some, when you choose bespoke bedroom furniture design from us. Call 01268 833 836 now.
Absolutely love our new Kitchen! Matter helped us create our dream kitchen and showed us designs we didn't know were possible. I recommend their services to everyone!

Chantal Davey
Amazing service and fast turn around. We had our designs over to us within weeks and the whole build was done in a couple of months. They worked well with our selected tradesman and their maintance plan is outstanding. 100% recommend.

Caleb Vickers
Our kitchen was small and awkward, but Matter design gave us a fabulous layout and really made the kitchen space feel very open! Can't recommend them enough!

Soraya Wiggins
The bedroom and bathroom design supplied by Matter was out of this world! Feels so open and modern, but also very cosy. Really makes use of all the space. Thank you Matter very much.

Katie Dickinson